The Campus Project: 2013 Architectural Design Studio
In June of 2013, the Marchutz School partnered with RAW Design-Build (Real Architecture Workshop) to offer its first ever architectural design studio. International undergraduate architecture students from as far as Beijing enrolled to participate in our build. The task was to update the atelier's out-buildings, originally Leo Marchutz's chicken coops at Château Noir which were eventually moved to his studio. For the last 30 years, the sheds had served as storage and locker space for students and were graced with paintings during each spring's Salon des Refusés.
The build team was instructed by RAW founder, Architect Paul Neseth, assisted by alumni fellow Charley Umbarger (alumnus 2009-'10) and honorary fellows Sean Wittmeyer and Matt Leavitt. Our architecture students participated in drawing studies, safety demonstrations, and tool training, and enthusiastically worked long hours. Some had no prior construction experience, yet in just 2 weeks of building, the entire team was wielding saws, drills, and hammers, transforming the studio campus.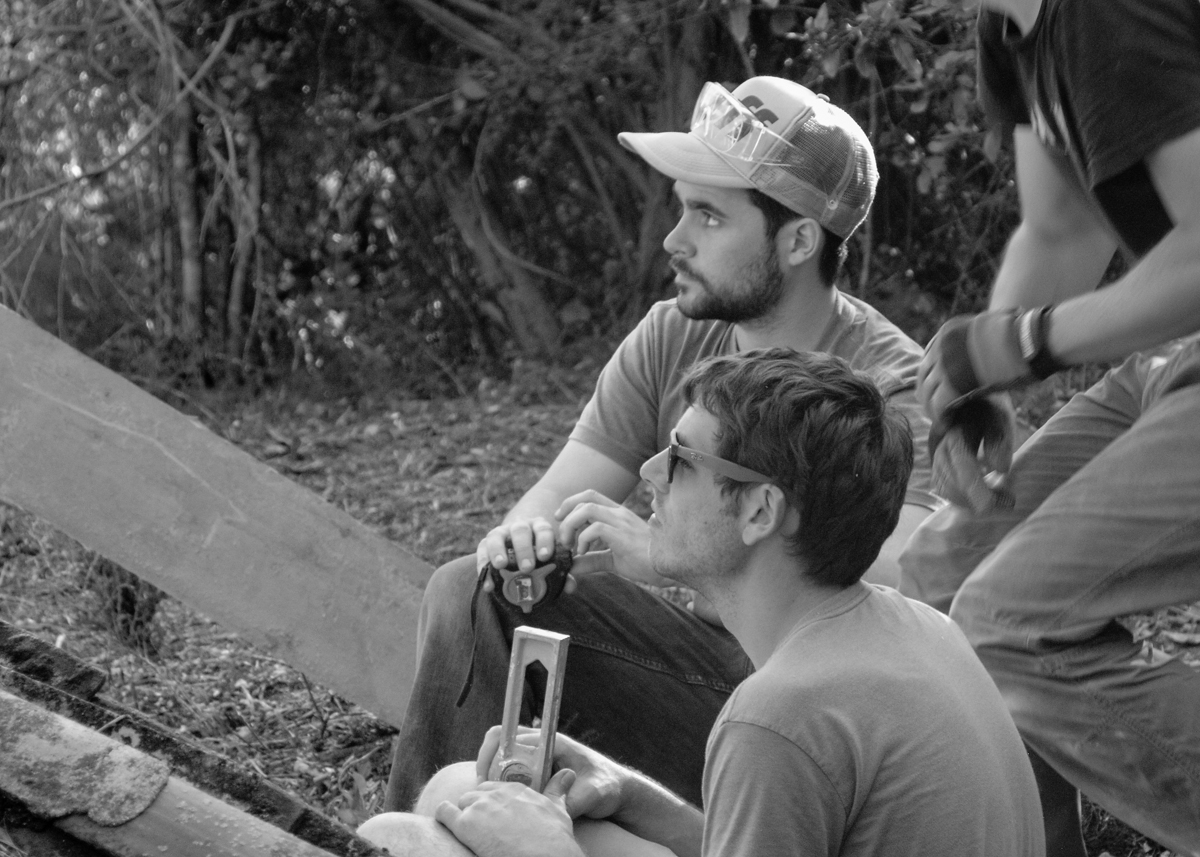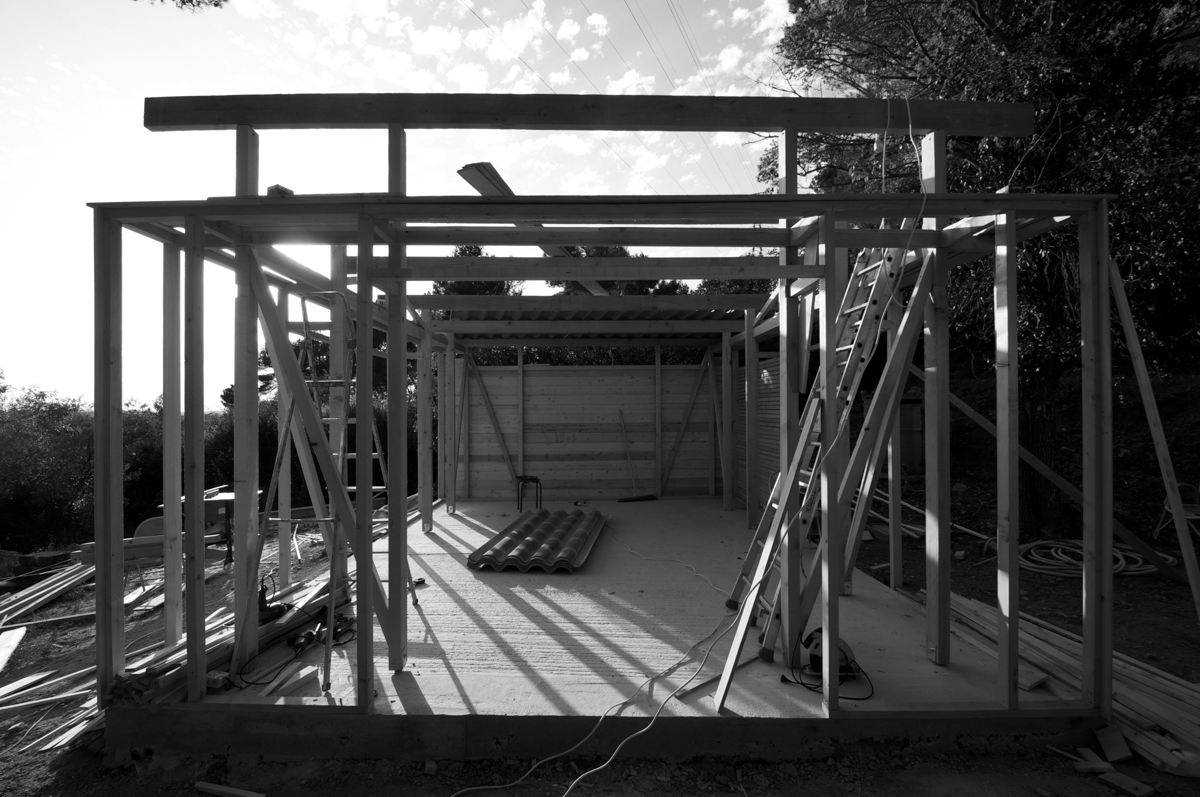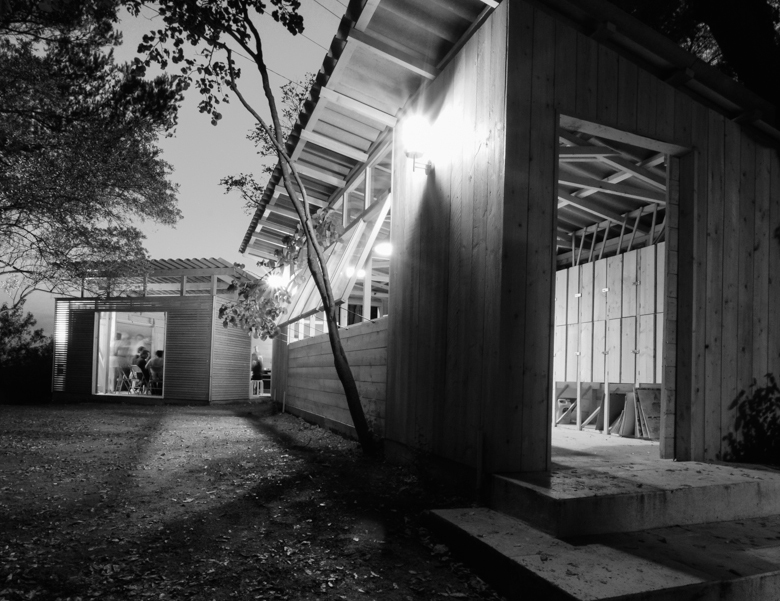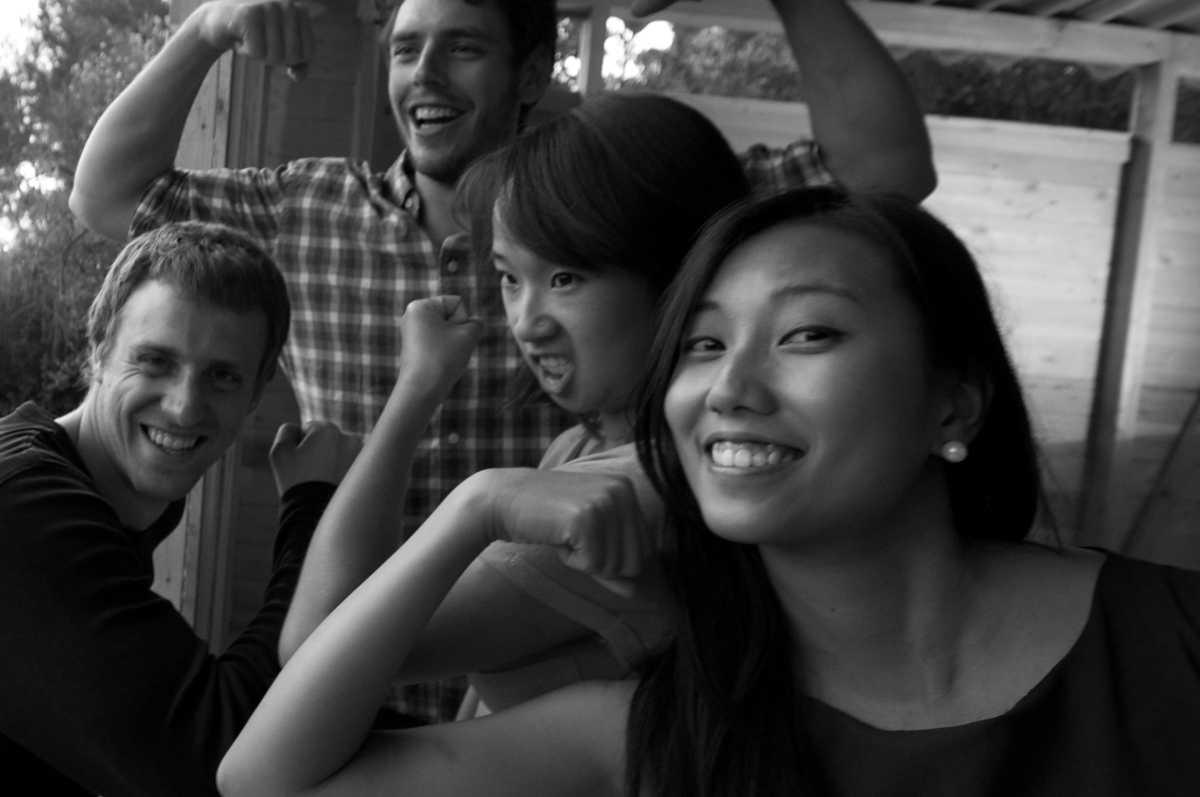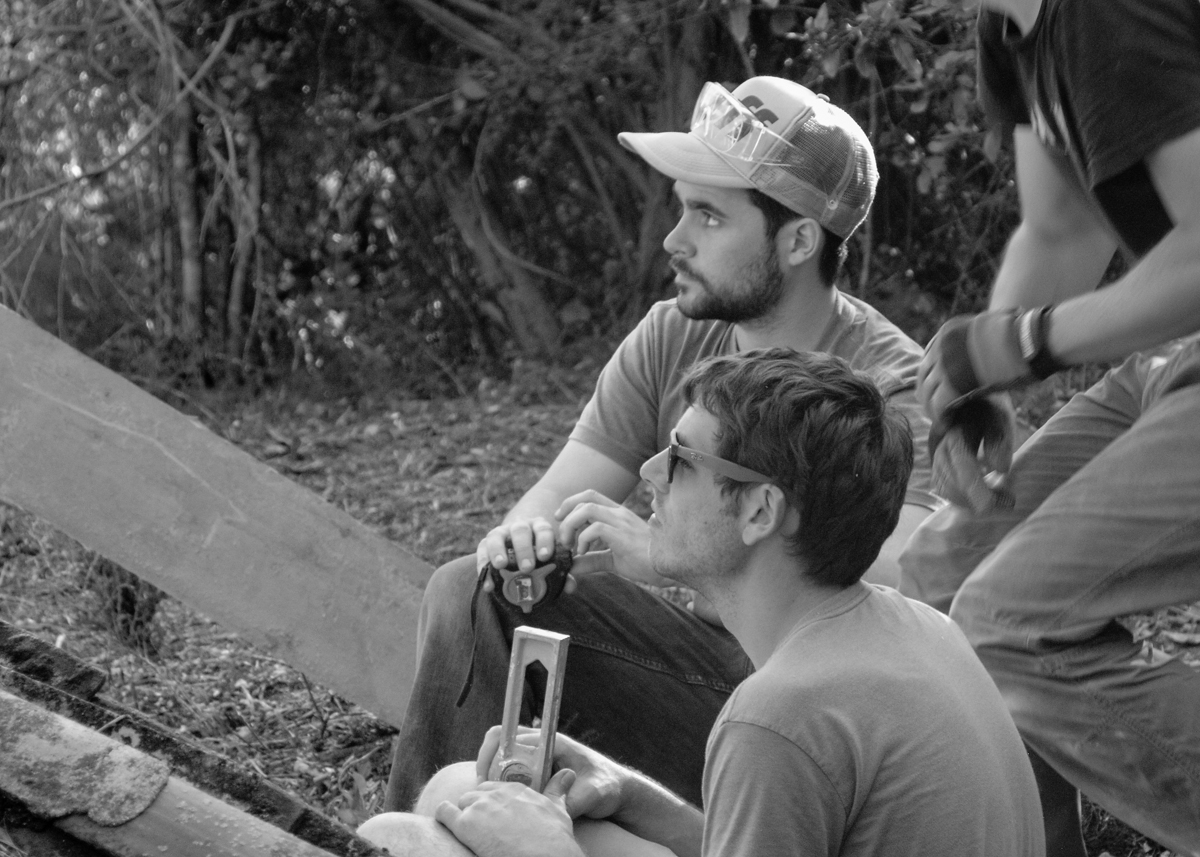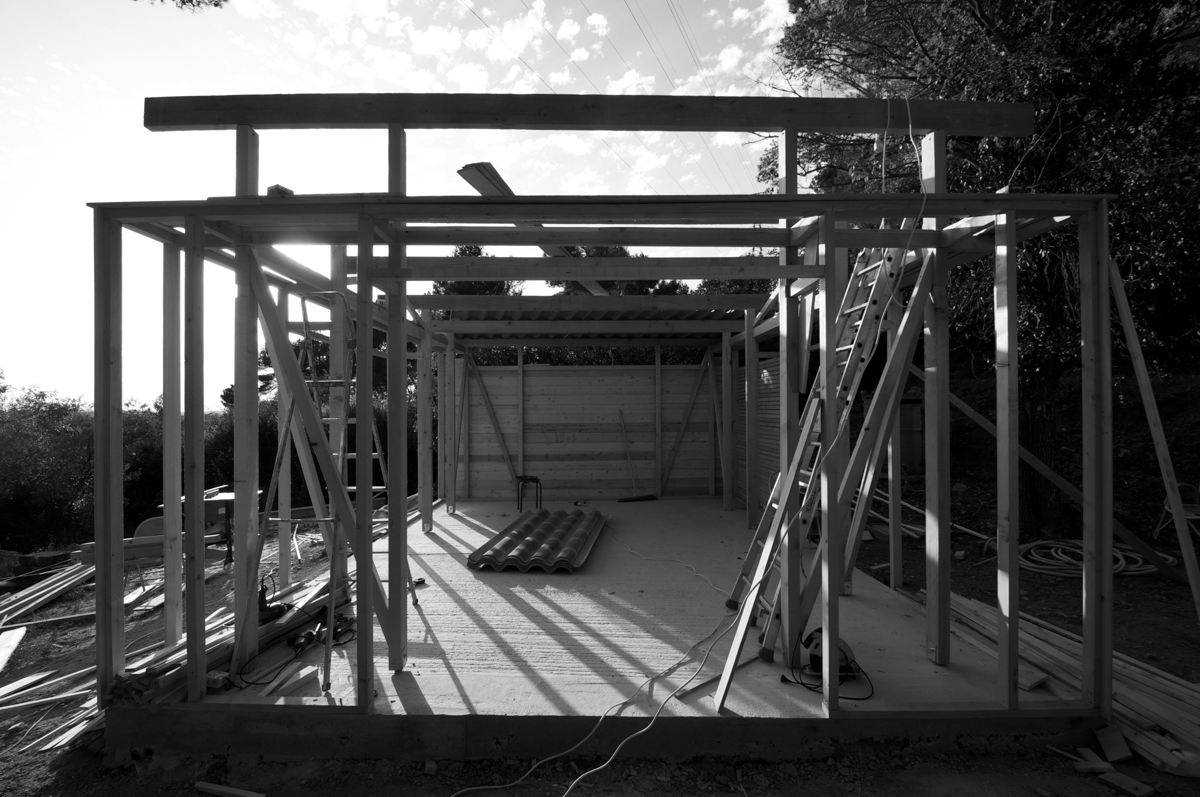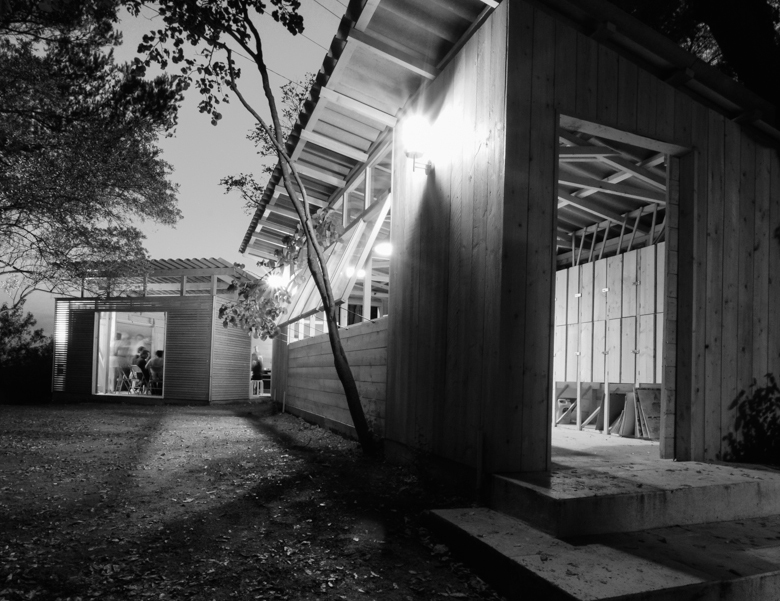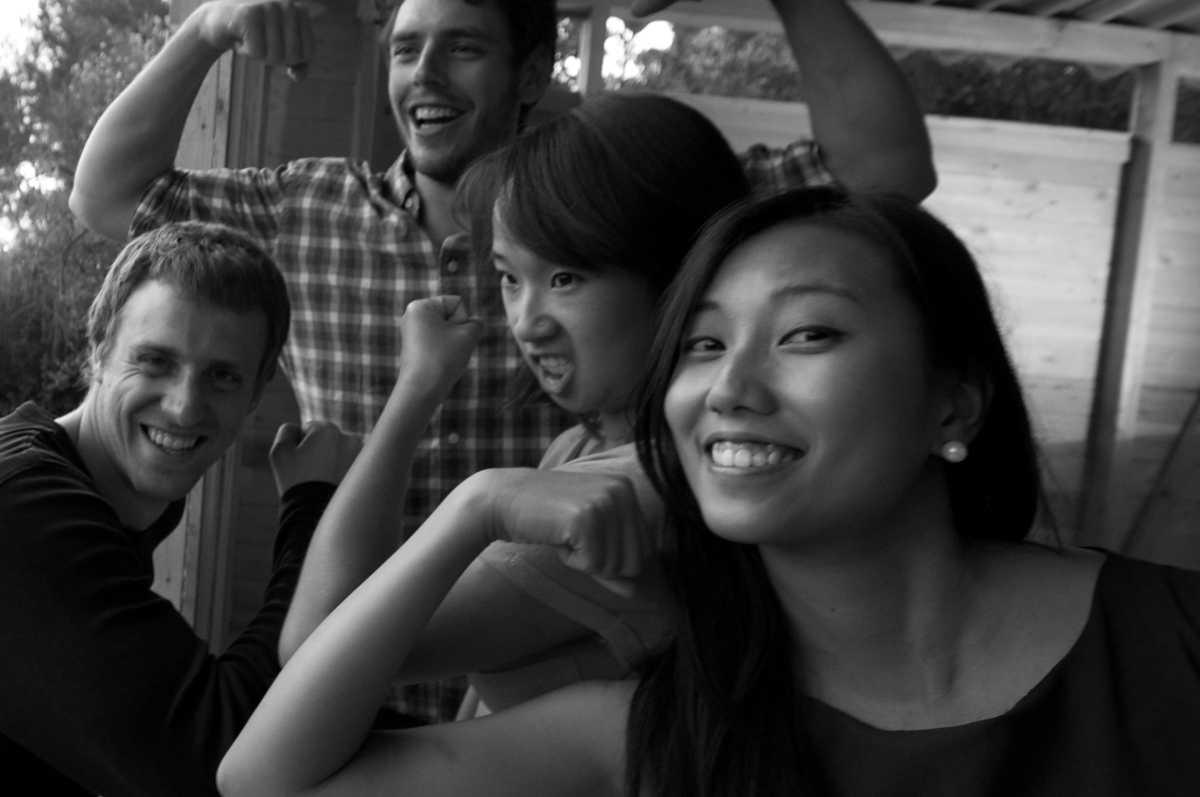 When the dust settled, the 2013 RAW team finished a building complete with 36 student lockers, built-in drying racks, easel storage, work table, hinged windows fitted with original salvaged hardware and sliding doors at both ends. At the same time, the adjacent sculpture studio was completed with glowing slatted skin, a roofline recalling the existing studio, a three-piece table, and double sliding doors on three sides. The two buildings frame the garden allowing a natural circulation that beautifully accommodates students and celebrations.
Corners of the studio property that were once dense with vegetation have been cleared and new doorways lead the eyes to imagine the possibilities for further development. Congratulations to RAW and the 2013 student team for beautifully expanding our facilities, enriching our program and opening the way for future growth.
The Project Continued: 2015 Architectural Design Studio
The next Marchutz summer build project took place June 8-27, 2015.
Alumni donations help make these projects possible. Thank you for your support of The Marchutz School.